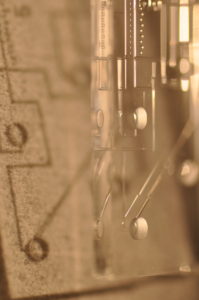 HJC Consulting Inc. strongly subscribes to best current practices in business and project management to ensure project success and a harmonious client relationship.  The foundation of our 'straight-shooter' approach is to treat clients as we hope to be treated as a client (Do unto others … :-).  Salient features are:
initially, a frank appraisal of what capabilities HJC Consulting (or one of its partners) can bring to bear on a client's project over what timeline;
once the project is underway, a strong focus on regular, clear communication with the client to ensure that work being performed on behalf of the client is in alignment with their expectations, and that changes in cost, schedule or scope are identified ASAP.
HJC Consulting can engage with its clients in using either:
a variable casual rate reflected in end-of-month invoices (up-front payment applies to initial engagement); or
a retainer rate with a pre-paid retainer fee, offering more economical rates.
Please email us for more information.