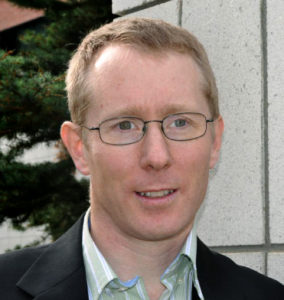 HJC Consulting Inc. has been operating as a one-man consultancy since inception.
H. John Crabtree, Ph.D., P.Chem., PMP, founder of HJC Consulting Inc., has over two decades of experience relating to products and projects based on microfluidics, analytical separations and associated instrumentation.  He spent nearly 10 years of his professional career in an ISO 9001 SME corporate environment at Micralyne managing microfluidic product development projects driven by both internal and external corporate clients, often with academic or government research collaborators. He next was PM for a large, multidisciplinary team commercialising microfluidic PCR.  John then founded HJC Consulting Inc. in 2012.
John has a Ph.D. in analytical chemistry, and has published well-cited research articles concerning microfluidics, analytical separations and other topics.  He also sits on the boards of the Association of the Professional Chemists of Alberta and nanoCluster Alberta.  More detailed descriptions of his scientific and business bases of experience are found in his LinkedIn™ profile and curriculum vitæ.  You can also follow his Facebook, Twitter and LinkedIn comments on microfluidics news.
As a consultant, John makes use of an extensive network of professional service providers (technical and business) and industrial/academic collaborators when appropriate to complement his areas of expertise.  He is well connected with a number of microfabrication partners that use different materials and fabrication methods.
John is accredited as both a Professional Chemist (P. Chem.) in Alberta and Project Management Professional (PMP), and is a member of both the Canadian Society for Chemistry (CSC) and American Chemical Society (ACS).  John lives in Edmonton, Alberta, Canada with his wife and three children.
Please email John for more information.