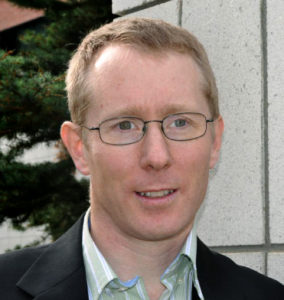 HJC Consulting Inc. is a one-man consultancy with H. John Crabtree, Ph.D., P.Chem., PMP, as the consultant and owner.  John has over two decades of experience relating to microfluidics and analytical chemistry based products & projects.  Microfluidics (equivalently 'lab-on-a-chip', micro/miniaturised total analysis systems or µTAS) refers to the manipulation and analysis of fluids in sub-millimetre sized channels on glass, plastic or silicon chips.  The company consults in these areas to corporate, government and academic clients alike for a variety of business, research and investment needs.
The company has core scientific competences in:
nano- and microfluidics (lab-on-a-chip, µTAS),
separation science,
analytical instrument development, and
analytical chemistry, generally.
Core business competences pertain to:
market intelligence/research,
intellectual property (IP) landscaping,
social media & blog support for tech products, and
product development.
The company also acts as a subject matter expert for government agencies, corporate and university IP offices, law firms, etc.  HJC Consulting Inc. makes use of an extensive network of professional service providers and industrial/academic collaborators to complement its own expertise when appropriate.  Lastly, the company is well connected with a number of microfabrication partners using different materials and fabrication methods.
HJC Consulting is fully independent, beholden to no fabrication houses.  It can thus provide truly unbiased recommendations as regards appropriate fabrication approaches & manufacturing partner(s), market and IP research, etc.
Please peruse the site and/or email for more information.